There are two types of people at Christmas. There are those who thrive and finish their holiday shopping by Thanksgiving, and those who, in the words of Instagrammer
@coffeeintheshower
, end up spending $200 on themselves and head home with a pretzel.
Hey,
we're not here to judge. In fact, we're here to tell you to embrace the
#TreatYourself
mindset this holiday.
You deserve it.
2017 has been one hell of a year, and for that reason, we've pulled together some gifts ideas to treat yourself accordingly. Ladies, this one's for you.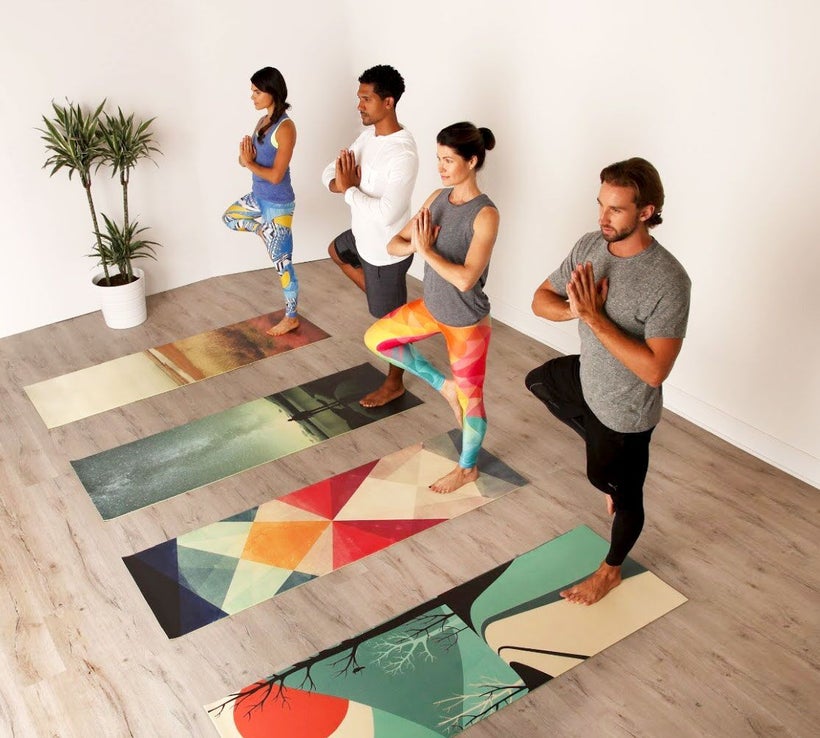 If you're one of those people whose 2017 resolution went from #YogaEveryDamnDay to #YogaEvery
Other
DamnDay, and eventually to #BetterLuckNextYear, there's a good chance the following may be true… 1. Your current yoga mat is a little too boring for your own good, and 2. You need all the motivation help you can get. For good measure, we'll go with both. Enter
Pixels
, the world's largest art marketplace entering the fitness world for the first time and giving customers "thousands of ways to Namaste." The company recently introduced a new line of yoga mats featuring designs from hundreds of thousands of independent artists and iconic brands. These unique yoga mats are lightweight and non-slip, measure 72" x 24" and 3/16" thick, and come with a black carrying case. Get
and stay
inspired by these beautiful designs, and show this coming New Years resolution who's boss.
www.pixels.com